TV tuner card based on Philips SAA713x chip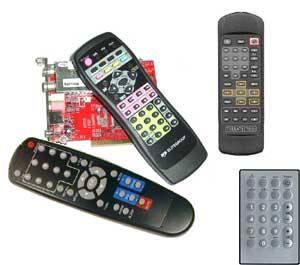 Support remote control unit with
Philips SAA713x chip based TV tuners:
LifeView FlyVideo RM-050
Manli MuchTV TV-001/002 RC
TerraTec Cinergy 400/600 RC
KWorld TV7130RF RC
ECS EZ-TV TVP3XP RC
AVerTV(Studio) 305 (SAA7130)
Required: any SAA713x Philips reference WDM driver.

Special thanks to Zolotarev Andrey (zolotar@kz.abakannet.ru)

Beholder has released an official plug-in for tuners Behold TV.


See also new SAA713x plug-in.