MSI (Microstar) Remote Control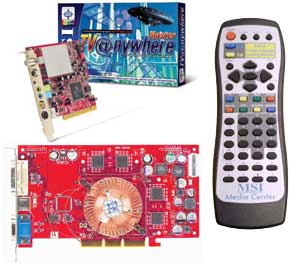 Hardware:
Supports following hardware devices.
1. MSI VGA Cards which with remote control sensor.
2. MSI TV Tuner Cards (MS-8606...)
System Requirement:
Windows 98, Windows Millennium, Windows 2000 and Windows XP
Drivers:
For MSI TV Tuner Cards, please install the TV Tuner Cards' driver first, then Remote Control Functions will be available.
Required Files:
1. RemtCtrl.dll
2. Fornvi2c.dll
3. Nvapi9x.dll
4. Nvgpio.dll
Note: Please place all files above into the same directory.
---
Events:
Default type: "REMOTE"
ID: "<Button name>"
Parameter: Repeat counter, -1 if released
Wait before repeat: 300 ms
Repeat time: 100 ms
Actions: none
Run plugin setup for monitoring and viewing button names.